Chris is now 8 years old. Doing well. Tam has just been retired from competition ): which I will totally miss. And Corrie is doing very well in her trialing. Last year she made it to number one on the wait list for the National Finals, but didnt get in. This year she was well qualified, no wait list for her. Tam was able to get in as well.
Tam ended up doing a 1000 yard outrun, as she had done the year before, but only at the finals. What gives? I asked a handler friend and he said most likely she is compensating for her slower running, doesn't want them to get away from her. So, we are done. Super not liking it. But this year I did work hard keeping her fit. She will still work, just not competing, as that is for the younger dogs.
This year Chris did not get any points for the finals, because of on going confidence issues. Corrie ran, but failed to lift the sheep. BOY was I mad at her. So mad, I didn't want her near me almost the entire day. And I had come off the field asking why would I even consider breeding her. UNTIL... it happened to some of the top handlers and their dogs in the country.
The luck of the draw. I HATE that. but in truth, that is what a lot of trialing consists of. While she was not able to fetch the sheep, the run immediately after mine, the sheep left the set out and started running before the dog even got to them...exasperating!
So later I forgave her.
At the Finals this year, Carbondale CO, there were voles all over the field. Chris had decided that she was going to hunt them. So, for the entire time while I was at the finals, 6 days, she was looking at the ground, trying to catch a vole on the loose. She could hear them messing around underground, would cock her head back and forth with ears strained, listening. Or she would have her nose in a hole just waiting...So funny.
Tam and Corrie had other things on their minds at the finals...Watching runs. They would wear themselves out watching!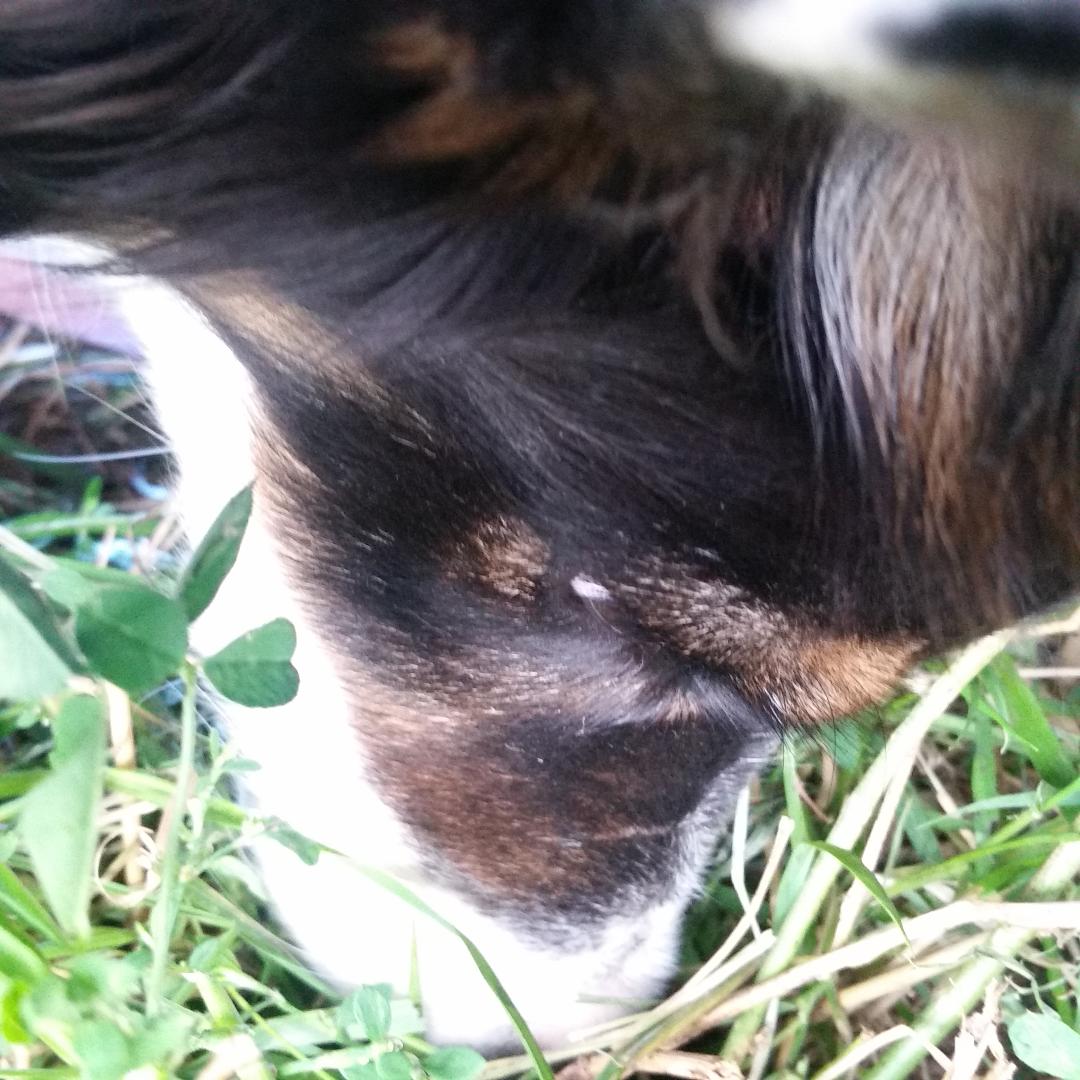 Nose in the hole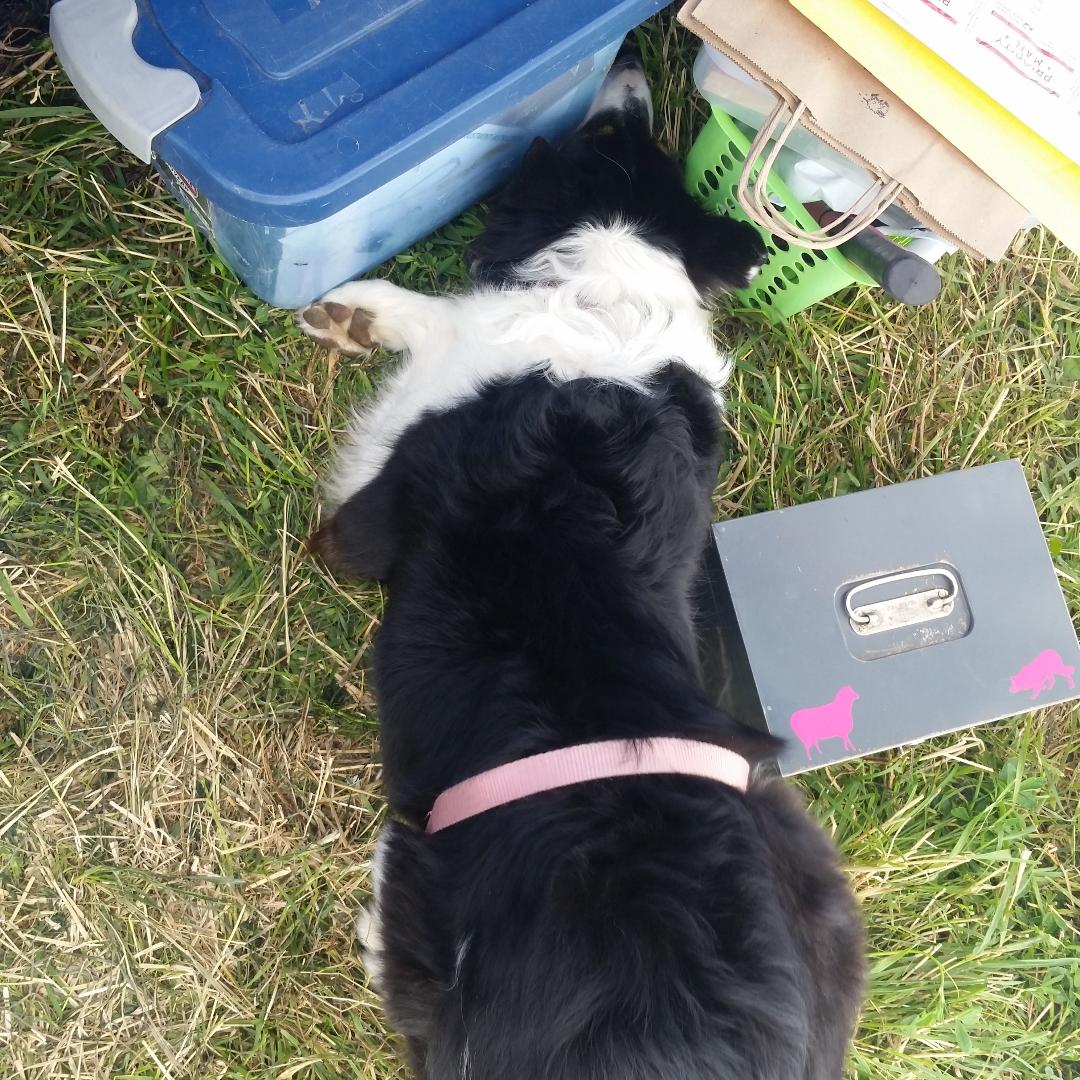 Back under the store tables with nose next to vole hole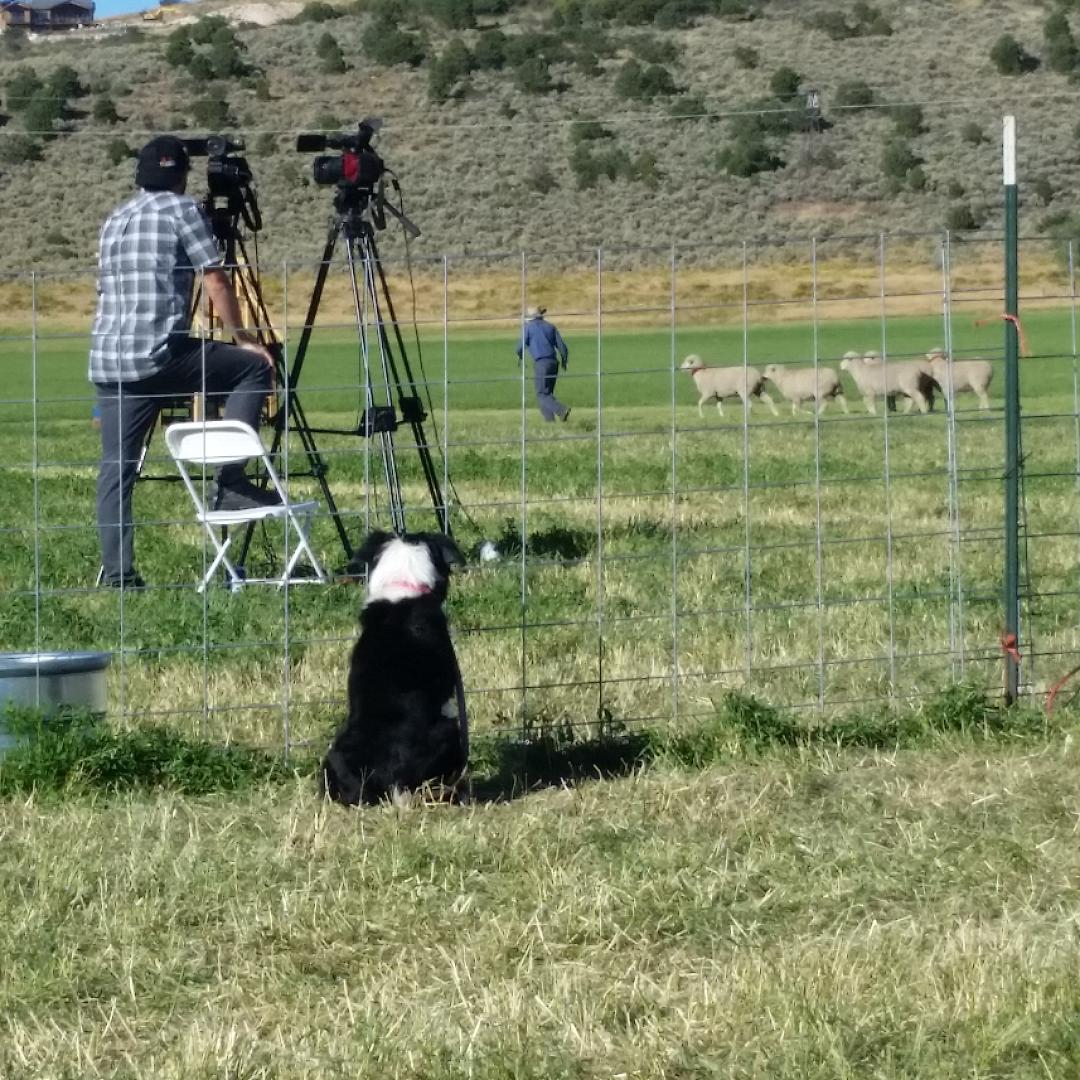 Corrie watching in Carbondale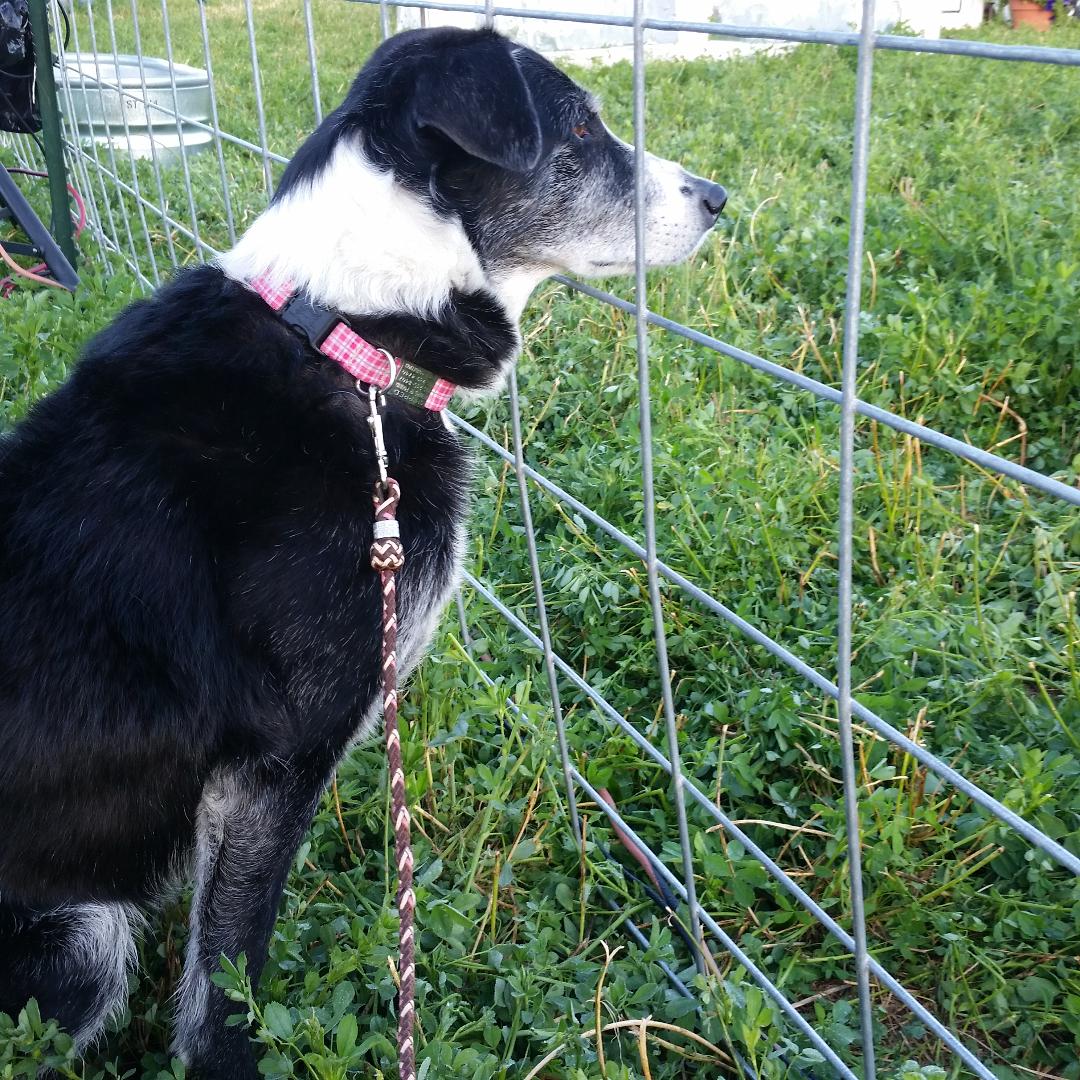 Tam, ready to run in her mind...body, not so much!
Recent Posts
Chris is now 8 years old.  Doing well.  Tam has just been retired from competition ): whic …

I have an alley that I can work Chris in. I have not really utilized that area for training, but gr …

Well, its been quite a long while since I have entered a post. Sorry about that.Chris is well, she …